Manx GP Top 6: Andy Farrell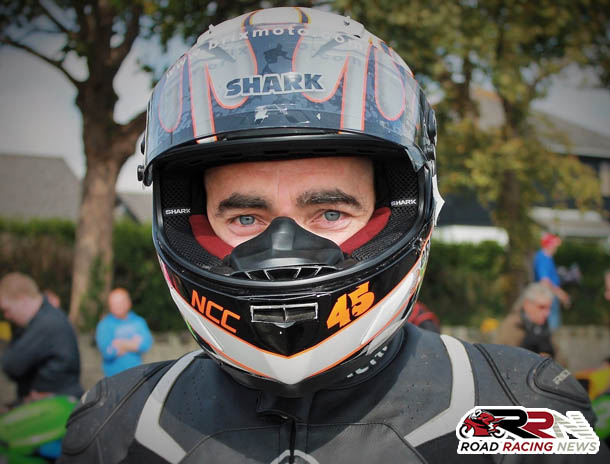 Joint most successful MGP competitor of the 2010's in terms of podium finishes, fans favourite Skerries Andy Farrell is next to take part in Road Racing News, rising in popularity Manx GP Top 6 series.
Winner of both Super Twin encounters from the 2018 Manx GP, his answers to the Mountain Course themed set of questions are as follows:
Q1: When you first competed at the Manx, what was your first initial thought of the Mountain Course?
"I was blown away by it I'd never even been to the TT before going there, my first time over doing laps when we got to Bray Hill I was like how the f**k am I going to go down here flat!!"
Q2: Most memorable Manx GP bike?
"I loved racing all my bikes there but last year I got to ride the Steadplan ZXR 750 (Kawasaki) in the Classic TT and the bike just made me smile from start to finish."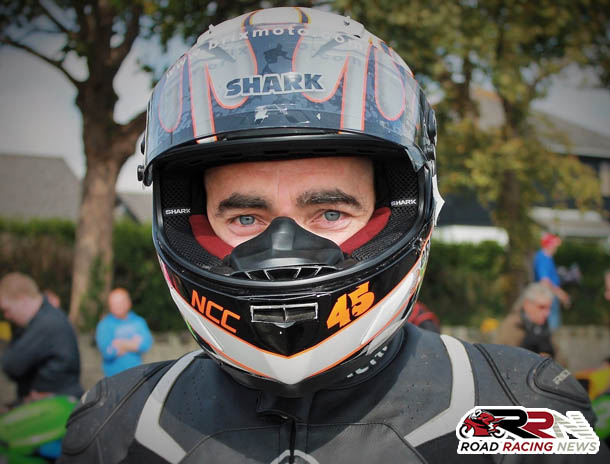 Q3: Most treasured memory from the Manx?
"It has to be coming up the return road after winning my first race and seeing my mother waiting for me, magic."
Q4: Is there one specific Manx GP competitor that you look up to?
"I respect them all from start to finish but the one that stood out to me was Billy Redmayne. I followed him across the Mountain in the 2014 Junior race, he was great to follow he just flowed through the corners."
Q5: Describe the Manx GP in one word?
"Passion"
Q6: Finally, if you could race one machine from any series, championship around the Mountain Course, what would it be?
"God any bike, I'd love a spin on a Rotary Norton, a 500cc GP bike, RC30 (Honda), RS 250cc (Honda), I could go on and on."
Words by Stevie Rial