Josh Brookes is confirmed to make his Classic TT debut with Wiz Norton Racing, as he embarks upon a fresh new challenge on the Mountain Course.
Sixth in June's Pokerstars Senior TT, the Australian's entry into the Superbike Classic TT on a rotary 588cc Norton, is certain to attract publicity a plenty.
Linking up with former Manx GP front runner Richard Wilson at Wiz Norton Racing, it's going to be interesting to see how competitive he will be in August.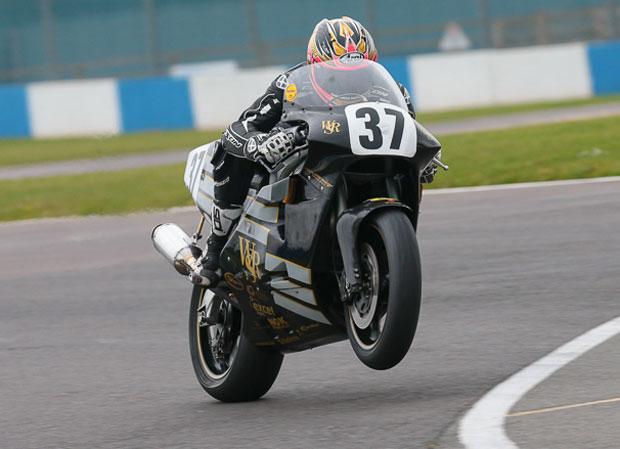 Photo by Pete Morris @ PJ Motorsport
Recently Josh tested his Classic TT mount at Donington Park, which carries the same specification as the famous rotary machines from the early 1990's.
Speaking about his upcoming maiden Festival of Motorcycling quest, Josh said:
"I've always been interested in the Rotary Norton racers from the 1990's and love the engineering ideas that went into this truly iconic motorcycle.
I saw the Wiz Norton guys at an event and got talking to them about the project and one thing led to another and it wasn't long before I was testing the bike.
I'm really excited about making my Classic TT debut on such a fabulous motorcycle and getting some more time on the TT Mountain Course."
Words by Stevie Rial