Four times International road racing championship winner Didier Grams, set the pace in qualifying today at Horice Road Races.
Following lap time of 2 minutes 17.667 seconds, Didier is on pole position for both IRRC superbike races tomorrow.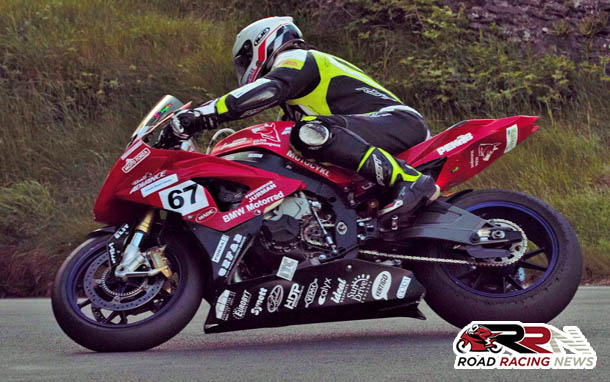 2012 newcomers A Manx Grand Prix winner Kamil Holan starts from second, after showing top class form on BMW Motorrad Czech Republic backed superbike.
Championship leader Sebastian Le Grelle starts from third, whilst Ales Nechvatal impressed in sealing fourth fastest time from qualifying.
Finalising the top six where Petr Biciste and Jochem Van Den Hoek who recently enjoyed a highly productive Ulster Grand Prix debut, lapping at over 124 mph on the fastest road racing circuit in the world.
Marek Cerveny's tremendous season continues, as the IRRC supersport championship leader, set the pace in supersport qualifying following impressive lap time of 2 minutes 18.880 seconds.
Kamil Holan finished an excellent second fastest, fifth place finisher in Ulster GP lightweight race Michal Dokoupil showed his proven quality in finishing third quickest.
Joey Den Besten was fourth fastest, Jirka Petria a fine fifth, Wolfgang Schuster concluded the top six.
Top class day of pure road racing is in prospect tomorrow at Horice, as multiple established world class pure road racers bid for victories at one of the most popular rounds of the international road racing championship.