With under 20 hours till competitive action begins, anticipation is building for the opening qualifying sessions of the 2019 FonaCAB Ulster Grand Prix.
Racers set to gain their first competitive laps of the fabled Dundrod course tomorrow include James Chawke, Kamil Holan, national roads support class front runner Noel Smith and twice IRRC Supersport Champion Laurent Hoffmann.
Star names aiming to open their latest UGP tenures in style tomorrow include Smiths Racing's Peter Hickman, Silicone Engineering Racing's Dean Harrison, Milenco by Padgetts Conor Cummins, IRRC Superbike series leader Davey Todd and Honda Racing's David Johnson.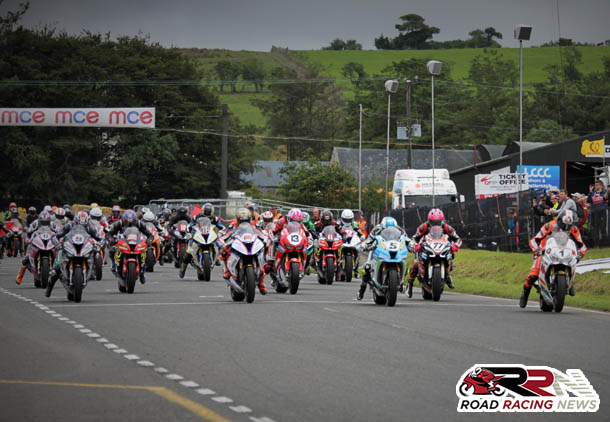 Lots of attention will also be upon Tyco BMW's Michael Dunlop, who has recently been declared fit to compete.
The full qualifying/race schedule for this year's Ulster GP, is as follows:
7th August: Roads close 10:00 AM
Timed Qualifying sessions – qualifying session order still to be confirmed
8th August: Roads close 10:00 AM
Timed Qualifying sessions – qualifying session order still to be confirmed
Race Schedule:
Circle K Airport Road Service Station Superbike Race – 5 Laps
Belfast International Airport Lightweight Race/DGH Recovery Services Ultra Lightweight Race – Both 4 lap races
Shoei Helmets Supersport Race – 5 Laps
Castle Mall Super Twins Race – 4 Laps
August 9th: Roads close 09:30 AM
Race Schedule:
Daly's Hyundai Superstock Race – 6 Laps
Centra Whitemountain Supersport Race – 6 Laps
Chimney Corner Hotel Lightweight Race/Plant Lubrication (NI) Race – Both 5 lap races
MMB Surfacing Feature Superbike Race – 7 Laps
Maxwell Freight Services Super Twins Race – 5 Laps
Skegness Raceway Supersport Race – 6 Laps
Around A Pound Superbike Race – 6 Laps
Words by Stevie Rial