North West 200: McGee Seals Provisional Super Twins Pole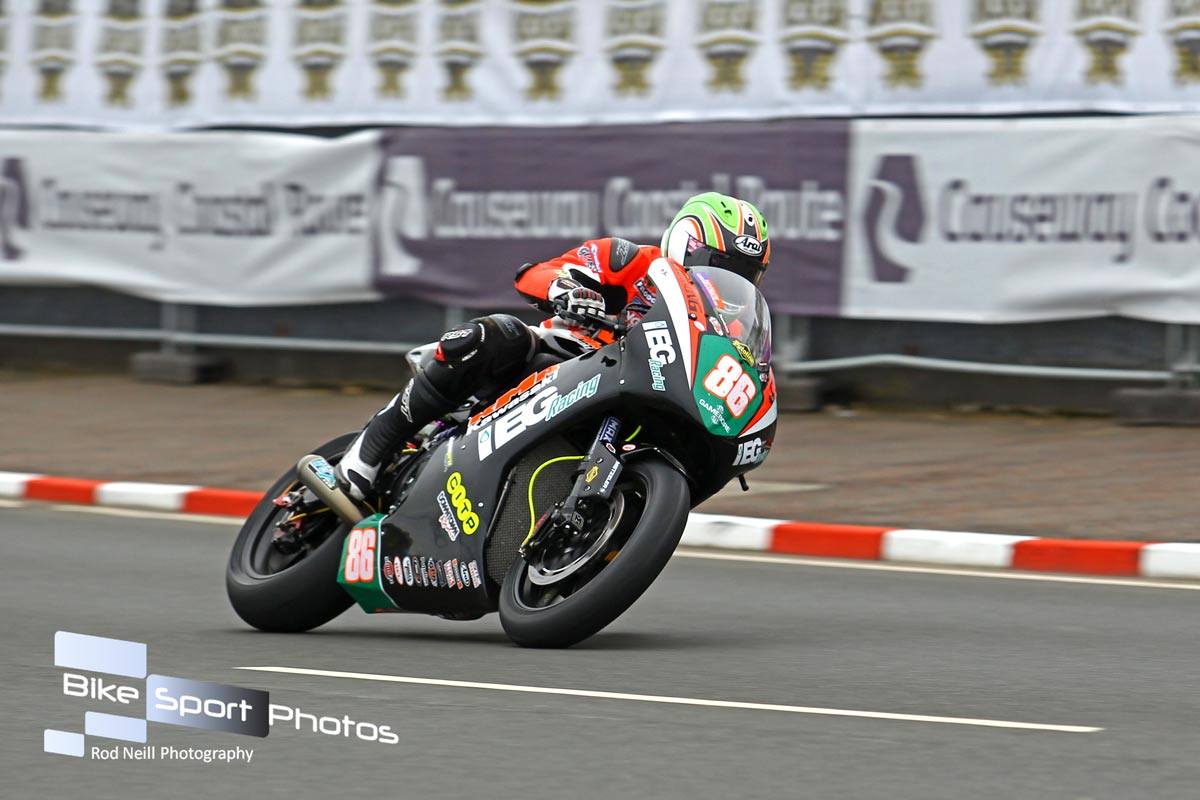 Making the most of the track time available, KMR Kawasaki's Derek McGee (5.00.942) topped a reduced opening Super Twins qualifying session at the Vauxhall International North West 200, securing in great fashion provisional pole position.
Finishing almost three seconds clear of nearest challenger in timed practice, Martin Jessopp (5.03.565), Mullingar's McGee proved why he's tipped by various astute roads aficionados to be right in the mix for class honours.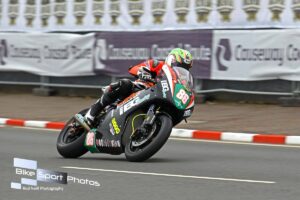 Photo by Rod Neill
Outside of McGee and Riders Motorcycles Jessopp, leading next gen roads exponent Adam McLean (5.04.214) showcased again his undoubted ability by finishing third quickest.
Fourth fastest Joe Thompson (5.06.776) opening roads action aboard the factory backed Team ILR Paton, saw him raise the attention of many by outpacing the likes of fellow Yorkshireman James Cowton (5.07.627), Christian Elkin (5.10.571) and Michael Sweeney (5.13.106), who respectively finished fifth, sixth and seventh quickest.
Concluding the top ten in a qualifying session held in mixed conditions which gradually began to include the factor of high winds, plus as in Supersport Q1 intermittent rain, were Marty Lennon (5.17.361), NW200 returnee (5.18.079) and Noel Williamson Racing's Darren Cooper (5.18.536).
Super Twins Q1, full results are as follows:
1 Derek McGee 5.00.942
2 Martin Jessopp 5.03.565
3 Adam McLean 5.04.214
4 Joe Thompson 5.06.776
5 James Cowton 5.07.627
6 Christian Elkin 5.10.571
7 Michael Sweeney 5.13.106
8 Marty Lennon 5.17.361
9 Denver Robb 5.18.079
10 Darren Cooper 5.18.536
11 Victor Lopez 5.19.938
12 Darren James 5.21.283
13 Maria Costello MBE 5.25.342
14 Matt Sadowski 5.26.322
15 Jonathan Perry 5.27.295
16 Steven Horne 5.30.836
17 Bruce Birnie 5.31.565
18 Kris Duncan 5.32.009
19 Neil Kernohan 5.32.220
20 Robert McCrum 5.32.332
21 Jamie Williams 5.35.391
22 Xavier Denis 5.51.653
23 Rikki McGovern 6.10.545
24 Jeremy McWilliams 9.57.819
Words by Stevie Rial