Louis Porter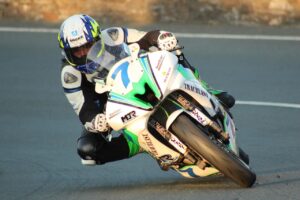 Louis Porter has joined Road Racing News as a photographer for the 2014 road racing season. Louis is a up and coming photographer who takes exciting and creative pictures at the Manx Grand Prix, Classic TT races, Southern 100 and Isle of Man TT. Louis said on joining Road Racing News
" A newcomer in the world of photography and motorcycle racing and a innovative new designer. Currently undertaking an undergraduate degree at the University of Central Lancashire studying Product Design. The use of cameras has allowed me to find a passion in catching thrilling events such as the Isle of Man TT races and the Manx Grand Prix. I have a real interest in photography and have found the local motorcycle racing community on the Island very supportive and encouraging of my new venture LAP Concepts.
I am 21 and have grown up on the Island surrounded by the racing atmosphere. Design has also been a key passion of mine which I feel goes hand-in-hand with photography. I am hoping to use both these skills to develop a new concept of electric motorcycles which will be detailed through buy website as each stage progresses. I am very excited about working with RoadRacing News and find this an amazing opportunity to become involved with. "
 Everyone at Road Racing News is delighted to be working with Louis for the 2014 road racing season.
www.lapconcepts.com/