Fifth within the Privateers Championship of TT 2018, 11th in the recent Pokerstars Senior TT, Jackson Racing's Craig Neve is the next racer to take part in Road Racing News, ten questions challenge.
Craig's answers to the popular series of questions, are as follows:
Q1: Favourite National Roads Meeting?
"Well I suppose I've only done Scarborough, certaintly not my favourite meeting, but suppose I'll have to say that."
Q2: Favourite Racing Bike?
"I like the DR Moto that I rode for Deano Reynolds at scarborough last year and we rode it at Cadwell, that was a really good bike but I do like my little ZX6 (Kawasaki), so DR Moto or ZX6."
Q3: What's the best part of competing on the roads?
"Speed, I like the speed, yeah just been flat out for so long and the actual rush, you feel more alive than you've ever felt."
Q4: TT, North West 200 or Ulster Grand Prix?
"TT"
Q5: Most Respected Rival?
"Peter Hickman, although I wouldn't class myself as a rival in all fairness, but I suppose he's a rival cause were at the same meeting, but what he's done the last couple of years has been amazing."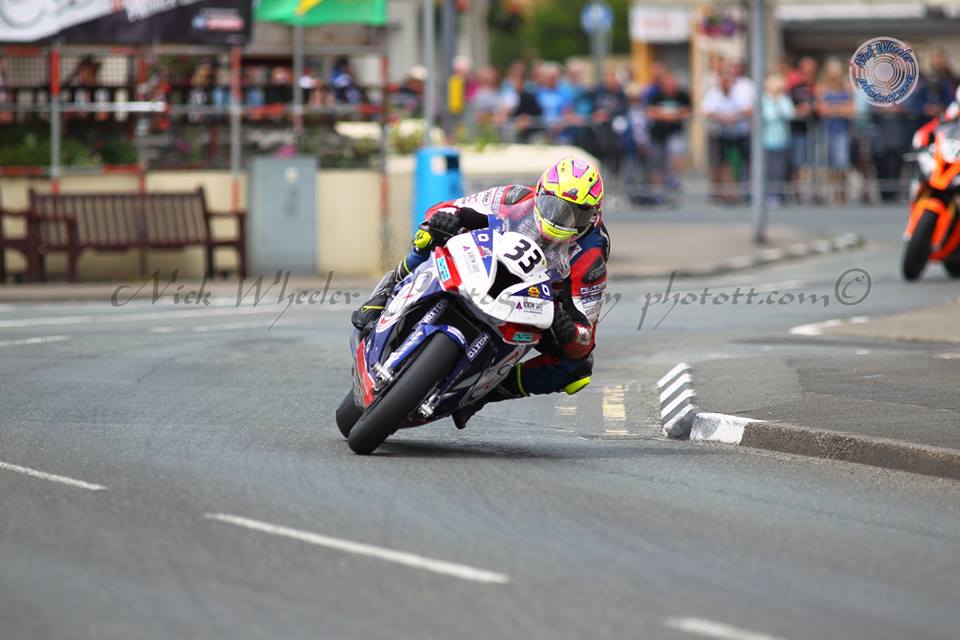 Photo by Nick Wheeler
Q6: Best roads moment thus far?
"Finishing 11th in the Senior TT!"
Q7: Is their one place or country in the world, where you would like to see a roads meeting held?
"Yeah my local town Immingham."
Q8: Who's your road racing hero?
"I'm not really big on heroes and that kind of thing in all fairness, anyone doing this job is a bit of a hero, Jefferies he was some boy, Dave Jefferies."
Q9: Supersport or Superbike?
"Up until this year I'd have said Supersport every single time, but because were not very competitive on the 600 at the minute, I'll have to say Superbike."
Q10: Pole position or fastest lap?
"I've never had either, so either would be alright!"
Words by Stevie Rial