Supersport 300 machines will compete for the first time on the Mountain Course, in August at the Manx Grand Prix, as part of two newly instated Ultra Lightweight races.
The new three lap races which will compete alongside the Super Twins dominated Lightweight class, as well as the growing in popularity Supersport 300's, additionally are set to feature Moto 3 steeds plus more than a few two stroke 125's.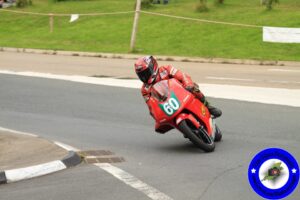 Photo by Jim Gibson
A statement issued today by the ACU (Auto Cycle Union), outlined the reason's behind the idea to add a new class to the Manx GP's race schedule.
"The Manx Motor Cycle Club, in conjunction with the Isle of Man Department for Enterprise is to run two races at the Manx Grand Prix for small capacity machines.
This exploratory event will focus on Moto3 and Supersport 300 motorcycles, but also permit entries from traditional 125cc two-strokes. The promoters view this as an opportunity to develop an introductory class for potential newcomers to the TT Mountain Course, and to showcase the skills and equipment for those who specialise in these machines.
The new race will run over 3 laps, in conjunction with the 4 lap Lightweight Race and will run both on Wednesday 29th August and again on the morning of Friday 31st August before the Senior Manx Grand Prix at 13:15 hours.
Regulations will soon be available and the running of all races is subject to minimum numbers of entry applications.
As a first year evaluation event the Manx Motor Cycle Club restriction on previous Manx Grand Prix winners will be waived. To encourage applications for entry there will be some assistance for those competitors who qualify for the start of the races."
Words by Stevie Rial