An RSV4 Aprilia is set to be action at the 2015 Spring Cup National Road Races as Dave Hewson pilots obsession engineering backed Aprilia.
The seventh place finisher in feature race at 2014 cock of the north road races has since making his Oliver's Mount debut at 2007 Scarborough Gold Cup secured many a top class result around the tight and twisty road race circuit.
One of his best performances to date around the mount was in 2013 Steve Henshaw international gold cup race as Dave clinched excellent fifth place finish.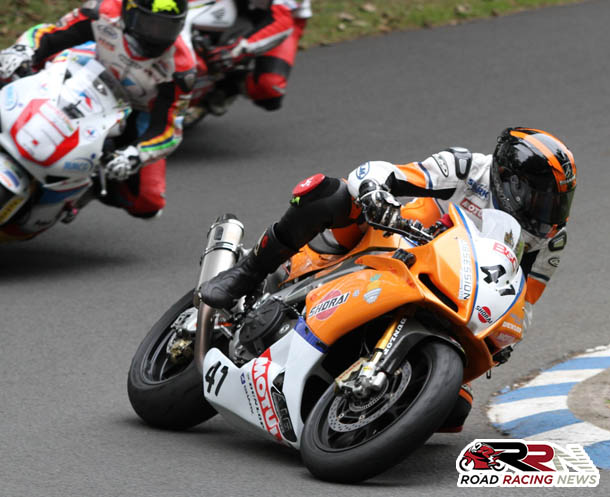 Alongside the Spring Cup National Road Races action at Armoy road races, Ulster Grand Prix and classic TT races are on the cards for the hugely popular rider.
TT 2015 will mark his ninth year of competition at the most famous road race in the world which always creates history, stars and multiple memorable moments.
Looking to this weekend David is greatly looking forward to beginning his 2015 road racing season as he aims for high quality results in spring cup, senior and supersport races.