The great weather that graced TT 2018 throughout, rolled onto today's Post TT races at Castletown which was dominated by a host of pure road racing's most highly rated and naturally talented next generation stars.
Concluding his fortnight on the Isle of Man in stellar style, Tobermore's Adam McLean after a race long fight with McAdoo Kawasaki team mate James Cowton sealed Supersport race honours by just 0.2 of a second.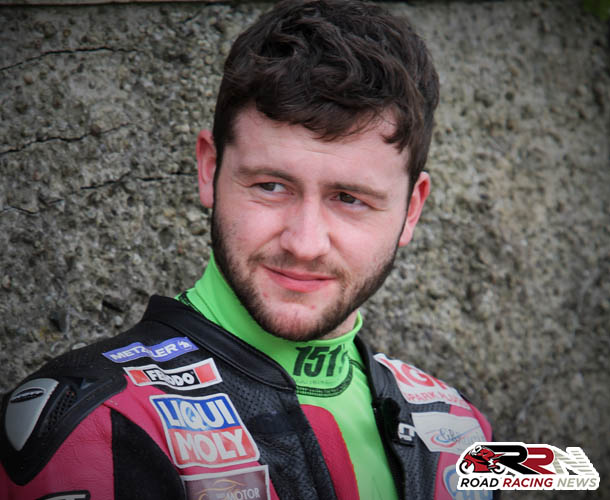 Third place finisher Joe Thompson would go onto secure a dominant Super Twins victory, powering to his second Colas Billown course success aboard the factory backed Team ILR Paton, he finished over nine seconds clear of 2014 Duke Road Race Rankings champion Cowton.
Kilham's Cowton, ninth in both Supersport encounters of TT 2018 after two runner up placing's finally tasted victory in the showpiece Superbike race, following a textbook, first class performance aboard the Superstock McAdoo Kawasaki.
Rob Hodson fresh from finishing a very creditable 14th within the Pokerstars Senior TT chalked up an excellent second place finish.
Whilst the rostrum finishers was concluded by Ryan Kneen, who's performance under the obvious circumstances of recent days was nothing short of courageous.
Results per class from the Radcliffe Butchers Post TT races, are as follows:
Supersport:
1 Adam McLean
2 James Cowton
3 Joe Thompson
4 Jamie Coward
5 Adrian Harrison
6 Dean Osborne
7 Jamie Williams
8 Mark Parrett
9 Rob Hodson
10 Nathan Harrison
11 Rhys Hardisty
12 Davy Morgan
13 Paul Williams
14 Brendan Fargher
15 Mark Goodings
16 James Field
17 Dave Quine
18 Rad Hughes
19 Timothee Monot
20 Paul Mackey
21 Brian Clark
22 Michael Brew
23 Seamus McDevitt
24 Laurence Cummins
25 Ben Long
Super Twins:
1 Joe Thompson
2 James Cowton
3 Jonathan Perry
4 Rob Hodson
5 Jamie Williams
6 Dave Moffitt
7 Dave Quine
8 Rad Hughes
9 Gavin Brown
10 Stephen Ault
11 Stephen Beale
12 Alan 'Bud' Jackson
13 James Field
14 Brian Appleton
15 Andrew Castle
Superbike:
1 James Cowton
2 Rob Hodson
3 Ryan Kneen
4 Mark Parrett
5 Mark Goodings
6 Rhys Hardisty
7 Paul Williams
8 Dean Osborne
9 Forest Dunn
10 Marc Colvin
11 James Field
12 Sam Mousley
13 Rad Hughes
14 Paul Mackey
15 Frankie Stennett
16 Brian Clark
17 Michael Brew
18 Mark Bamford
Words by Stevie Rial