Theres an exciting array of newcomers for 2014 Manx Grand Prix. Which includes Craig Neve who has competed in British superstock 600 and British supersport championships. The highly rated rider has start number 4 for newcomers A race competing on CBR 600 Honda backed by Call Mac Scaffolding.
Malachi Mitchell Thomas impressed greatly at Southern 100 securing top six finish in second supersport and top 15 finish in solo championship. Silicone engineering racing rider Malachi is tipped for success in newcomers A race when competing on a ZX6 Kawasaki.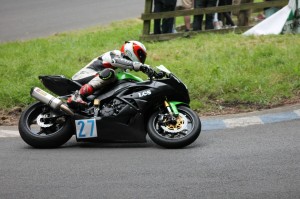 Photo by Road Racing News
Mark Lister is also Kawasaki mounted as he makes his debut on the mountain course. Mark has an excellent record around Oliver's Mount, most recently at Barry Sheene road race festival a succession of top results where acquired proving that the highly accomplished rider is definitely one to watch at this years Manx Grand Prix.
Sam West has always had a ambition to compete on the most famous road race circuit in the world and this year the ambition is to be realised for Sam. Having being a top 15 finisher in British superstock championship he has a good racing pedigree and many in newcomers A race will be aiming to stand on the podium.
Photo by Road Racing News
Matthew Rees has had a consistent season leading up to his Manx Grand Prix debut with solid results at Oliver's Mount during Ian Watson spring cup road races, Barry Sheene road race festival and cock of the north road races plus a good run of finishes at Aberdare park road races.
Matthew starts at number 1 in newcomers A class as Frank Gallagher is another rider who is greatly looking to making his Manx Grand Prix debut. Frank won 600 B race at Southern 100 and is excited about competing on the mountain course, Joe Newbould runner up in 600 B race behind Frank at Southern 100 and seasoned competitor in international road racing championship Wolfgang Schuster could spring a surprise or two on their MGP debuts as could Adam Sheriff.
Adam has always wanted to compete at the Manx and has competed at Oliver's Mount for many years. Competing for his own team Sheriff racing he is tipped to do really well on his debut.
There's a good number of riders from around the world making Manx Grand Prix debut's including Kevin Van Der Gulik, Martial Mourra, Frederic Besnard, Marco Pagani, Govignon Morgan, Erik Kjuus, Jason Montgomery and Andreas Psychogyios.
Top 15 finisher in 2013 Steve Henshaw international gold cup Christian Slater is all set for his Manx debut and will be looking for a good result as will Michael Watt who is CBR 600 Honda mounted for newcomers A race.
Jamie Edwards, 2013 Irish road race senior support championship winner Shane Egan, Joseph O'Brien, Ed Hosker, Will James and Stephen Nathan are all capable of securing top results on their MGP debuts.
Newcomers B class has a exciting entry including top three finisher around Oliver's Mount Nick Anderson. Nick competing on RMDK ER6 Kawasaki will arguably start one of the favourites for victory in what is set to be a closely fought race.
Photo by Road Racing News
Most recently a selection of fine results where acquired by Nick in super twin races at Barry Sheene road race festival and there's no doubt he has the potential to excel on the mountain course.
Jack Hunter over the last few years has chalked up a run of consistent and solid results at Southern 100 and Oliver's Mount. Jack son former Manx Grand Prix winner Jim Hunter is aiming for a top ten finish in newcomers B race.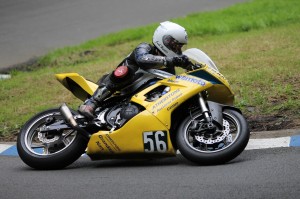 Photo by Road Racing News
Rated highly by many the rider who has adapted to road racing calmly and maturely has a bright future in front of him. One of the leading super twin riders in USA Aaron League is making his Manx debut competing on Rea racing SV650 Suzuki.
Aaron is excited about the challenge of the Manx where he will be hoping to make a name for himself with a top results in newcomers B race. Seasoned road racing competitors Eric Lenser and Stephen Cobbold both have the experience and ability to secure standout results on their Manx debuts as does Olaf Romijn.
Olaf regular competitor in international road racing championship has wanted to make his Manx Grand Prix debut for a long time and this year the talented rider will achieve a long held ambition.
Sam Cross, Charles Rhys Hardisty, Eddie Venn and Ali Foster add further quality to what will be a tough to call newcomers B race. Lancelot Unissart is set to be one of the leading contenders for newcomers C race victory. Lancelot who is 400 Honda had a productive Southern 100 debut which included top ten finishes in both 125/400 races.
Paul Hedison will be one of leading 125 competitors in newcomers C race whilst Christopher Eder will be one of the closely watched riders competing on a 125 KTM. Gav Brown has a long held aim to compete at the Manx as does Sam Johnson and both will be looking for good results at a road race which this year has up to eighty riders making their debuts on the most famous road race circuit in the world.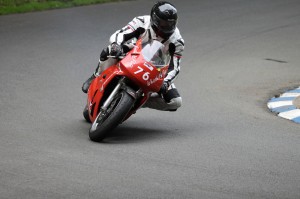 Photo by Road Racing News