Jurby Four Hour Endurance Top Three Finisher Stennett Planning First Manx GP Voyage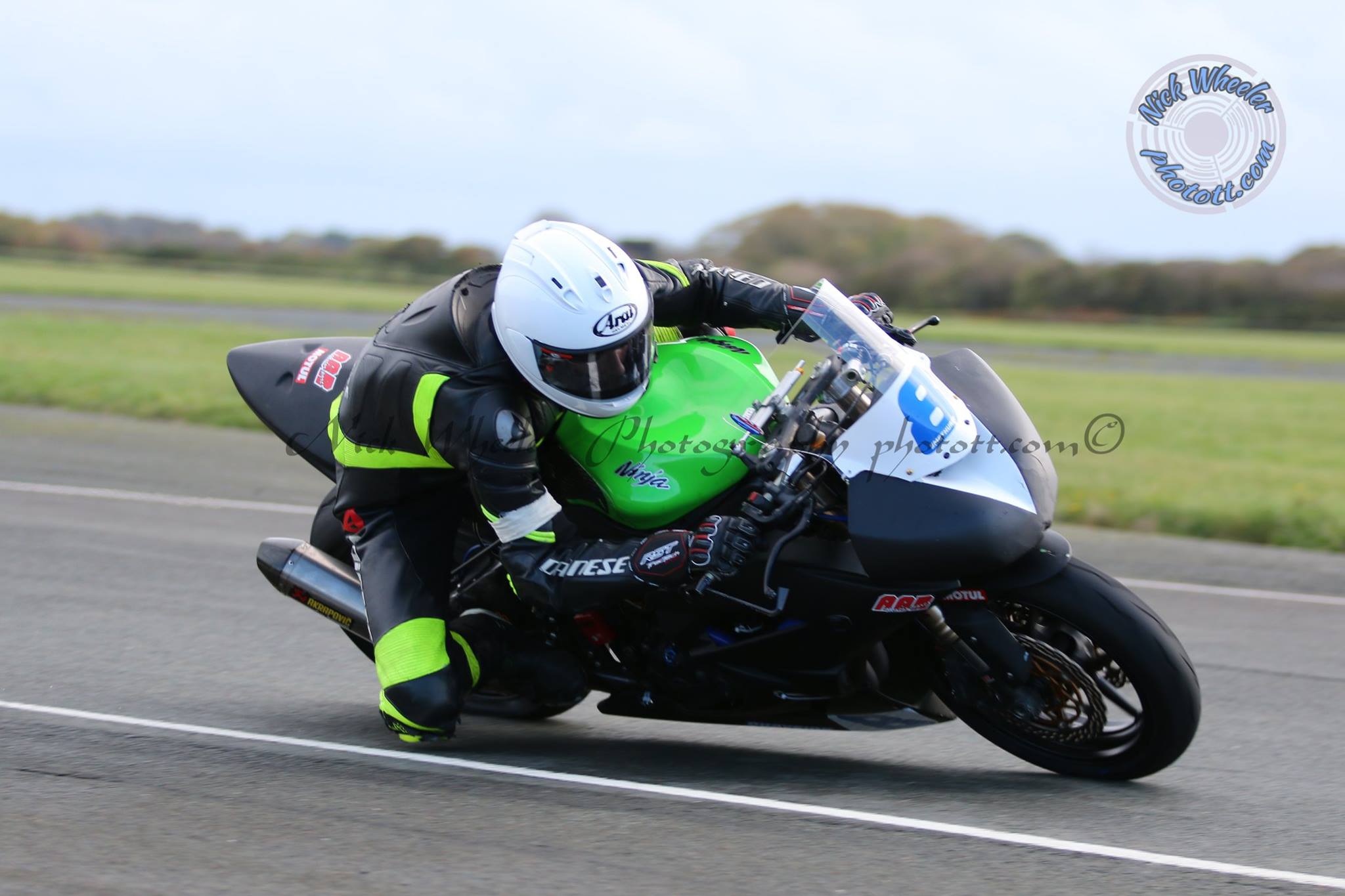 Third alongside 2017 Senior Manx GP winner Michael Evans in Sunday's four hour endurance race at Jurby, Preston's Frankie Stennett is planning to tackle the Manx Grand Prix for the first time next year, as part of a full scale roads campaign on the Isle of Man.
Ambitious new wave roads competitor Stennett who last July recorded 22nd, 16th place finishes within the 600/1000 B, Supersport B races of the Southern 100, is planning to in 2019 alongside his maiden Manx GP expedition, return to Billown for the 'Friendly Races' and the Post TT meeting.
Photo by Nick Wheeler
Set to stick with his trusty ZX6R Kawasaki mount for the 2019 roads season, he recently candidly reflected via his Facebook page on Sunday's competition at Jurby, plus touched slightly on prospective Manx GP action.
"Great way to end the season! Finished the 4 hour endurance 2nd in the 600 class behind Andy Dudgeon and 3rd overall!
Definitely first overall in the running race! Struggled with the bike all day with fuel starvation but managed to bring it home! Now to get the bike fixed and ready for next season to see what the Manx GP is all about!
Thanks to team mate Michael Evans, Andy Grimshaw at Grimshaw Racing, Nathan Harrison, Glenn Harrison, Greg Sheard, Mark Kneen, Rob Evans and Tom Burnett for their help today as well as all the race officials and everyone that made it happen! Much appreciated!"
Words by Stevie Rial