James Hillier has proved this year on the mountain course, that he's on the cusp, of becoming a senior TT winner.
TT 2015 saw the 2013 lightweight TT winner, enjoy without a doubt his best TT races to date, showing top class form on Quattro Plant Kawasaki's.
Third place finish in RST superbike race, opened his race week account in stellar fashion.
Photo by Louis Porter
Sixth and fourth place finishes in Monster Energy supersport races, where backed up highly accomplished display in Royal London 360 superstock race, finishing in fourth place, under 0.4 of a second off podium placing.
Lightweight TT, would see James continue his impressive record in super twins class at TT Races.
Second place finish was achieved, along the way setting a new outright lap record, following lap speed of 120.848 mph.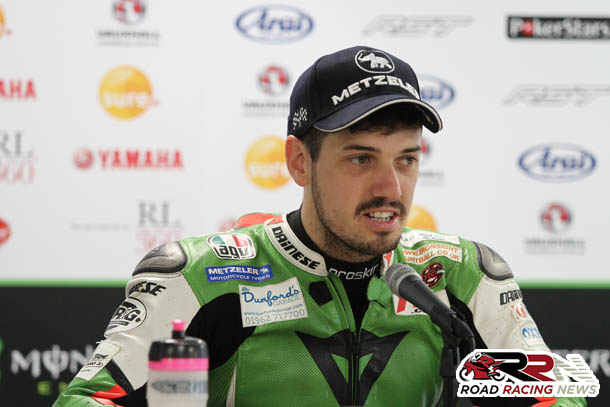 TT 2015 ended in brilliant style for James, as he finished a sensational second in Pokerstars senior TT.
His lap speed of 132.414 mph, set on lap four, makes him at present the third fastest rider in TT history.
The popular classic TT races saw more world class results on the mountain course, for the highly rated rider.
Following a battling, determined in 350 race he finished a highly creditable sixth. Formula 1 race would prove to be productive, sealing fourth place finish on Greenall Racing ZXR 750 Kawasaki.
Ever since making his TT debut in 2008, James Hillier has got faster and faster at the Isle of Man TT.
Many people believe James will become a senior TT winner in the not to distance future. He has the right mind set, the talent, the determination, to proven pace to win pure road racing's most prestigious race.
Looking to 2016 James is tipped to be competing once again on Kawasaki machinery across all classes in superbike, supersport, superstock, lightweight, senior races.
There's also the chance that Honda Racing who tried to sign James for TT 2014, could attempt to acquire the services of arguably the TT's improved rider over the last three years.