Inspired by the TT Races, the Danish Isle of Samsoe islands are set to in 2019, host a brand new closed roads event, which will be the first real roads meeting in history to take place in Denmark.
With the local council of Samsoe approving plans for the new race, it's all systems go for the event organisers who have recently confirmed that classes represented at the inaugural meet planned to run over seven days, will include Electric bikes, Superbikes and yesteryear machines.
Gorm Reedtz, head of an initiative group that have been instrumental in helping bring pure road racing to Denmark, who's most famous roads exponents in the modern era have included IRRC mainstay Anders Blacha and TT debutant in 2015 Robbin Harms, stated: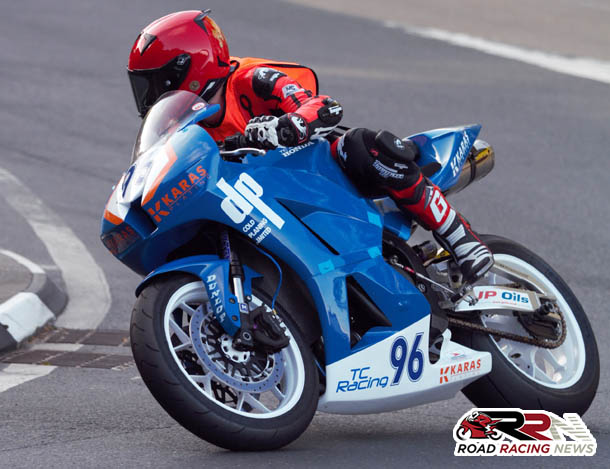 "It's a dream come true for a lot of people. It's going to be a fantastic event, where the actual road race will be, will be something to see.
We're talking about the worlds best men and machines coming here to Samsoe. We have got the best people in Denmark to make sure that the event can be held safely for both the visitors and the environment, so everyone can enjoy themselves.
Road racing is a fascinating and thrilling sport for all the family. We are expecting many international visitors who will be able to sample all the delights that Samsoe has to offer throughout the week."
Marcel Meijer, Mayor of the Isle of Samsoe council, added:
"I am pleased the initiative group behind this project has chosen our beautiful island of Samsoe. and look forward to working with them.
We hope that the 'Isle of Samsoe' becomes a popular attraction for both visitors and the local businesses and population."
Isle of Samsoe Tourist and Trade Association president, Frank Kristensen additionally added:
"This is an extremely positive for the whole of Samsoe. With the extra focus and expected visitor numbers, it is certain that local food producers, accommodation, restaurants and shops can look forward to the event.
We are looking forward to an event that is so diverse and can bring entertainment and benefits to many groups here on the island, where we have a lot of exciting things but also need more events that promote everything we have worked so hard together to achieve."
Words by Stevie Rial