2016 will mark Conor Cummins third year of pure road racing action, with Honda Racing.
The 2009 senior TT runner up is teaming up for third year in succession, with 23 times TT winner John McGuinness for TT 2016 and North West 200.
Main highlights to date of his association with the factory Honda outfit include, second place finish in 2014 senior TT, new personal best lap speed of 131.767 around the mountain course.
Plus this year finishing second in superbike race two at the world's fastest road race, the Ulster Grand Prix, only just missing out victory following great battle with Peter Hickman.
Ever since making his pure road racing debut, at the North West 200 in 2006, Conor has gone onto establish himself as a regular front runner at all international road races.
He's shown in his career to date incredible determination, in particular battling back to fitness following high speed incident in 2010 senior TT.
2014 and 2015 has seen him re establish himself as a contender for superbike success at North West 200, Ulster Grand Prix and TT Races.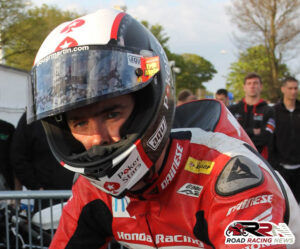 Regarded by many as one of the best riders to as yet not been victorious at TT Races, Conor currently has six podium finishes at the Isle of Man TT.
In my opinion Conor has the determination, pace, will to win to become a winner at the most famous road race in the world.
But it's going to tough to become a TT winner next year and in years to come, the standard is incredibly high, and many a rising star are moving up a level or two, alongside becoming factory riders.
There's no doubt that if Conor wins at TT 2016, it would without a doubt be up there with the most famous winners at TT Races for multiple years.