Just a week after thrilling crowds at Dundrod at the MCE Insurance Ulster Grand Prix, many of the world's best road racers are set to return to competitive action on Saturday, for the start of the 2018 Classic TT Races.
Lots of attention will be on the likes of Dean Harrison, Conor Cummins, Lee Johnston, David Johnson, Adam McLean, Davey Todd, Paul Jordan, Josh Brookes and Gary Johnson, plus also 23 times TT winner John McGuinness, making a long awaited return to Mountain Course competition.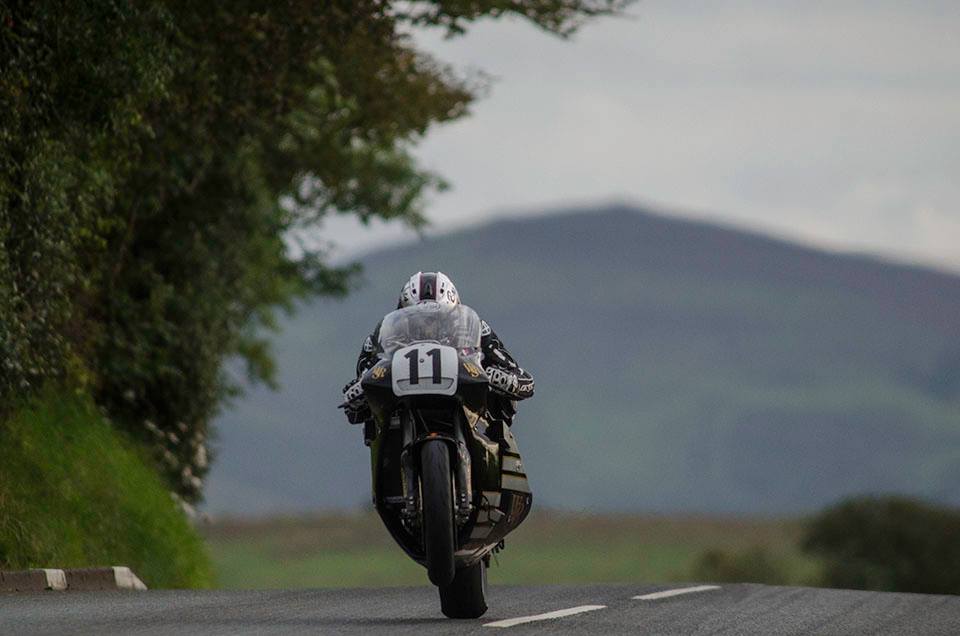 Photo by Mark Corlett
Tomorrow evening's practice session is scheduled to get underway from 5:20 PM running through to 8:00 PM, as a host of iconic, historic, world famous machines take to the Mountain Course for the first time this year.
The full practice, race schedule for the sixth Classic TT Races, is as follows:
18th August:
5:20-5:45 PM Newcomers practice
5:35-6:30 PM Lightweight/Superbike practice
6:35-7:30 PM Junior/Senior Classic TT practice
7:35-8:00 PM Newcomers practice
20th August:
6:20-7:05 PM Lightweight/Superbike practice
7:10-7:45 PM Junior/Senior/Newcomers Classic TT practice
21st August:
6:20-7:10 PM Lightweight/Superbike practice
7:15-8:00 PM Junior/Senior Classic TT practice
22nd August:
6:20-7:10 PM Lightweight/Superbike practice
7:15-8:00 PM Junior/Senior Classic TT practice
23rd August:
6:20-7:10 PM Lightweight/Superbike practice
7:15-8:00 PM Junior/Senior Classic TT practice
24th August:
6:20-7:20 PM Junior/Senior Classic TT practice
7:25-8:00 PM Lightweight/Superbike practice
25th August:
11:30 AM Bennetts Senior Classic TT 4 Laps
1:55 PM Junior/Superbike practice
3:30 PM Dunlop Lightweight Classic TT 4 Laps
27th August:
10:15 AM Locate.im Junior Classic TT 4 Laps
2:00 PM RST Superbike Classic TT 4 Laps
4:10 PM Classic TT lap of honour
Words by Stevie Rial