Barry Sheene Festival Powered By Suzuki – Preview
Anticipation is building ahead of the popular Barry Sheene Festival Powered by Suzuki at Oliver's Mount.
Amongst entries in modern 650, 600 and 1000 races include recent lightweight TT winner Ivan Lintin.
Ivan is set to compete on RC Express Racing's ER6, ZX6R and ZX10R Kawasaki's as he bids to continue his superb form seen at TT 2015 and at season opening Spring Cup National Road Races.
Reigning Duke road race rankings champion James Cowton is another standout entrant, the recent fourth place finisher in lightweight TT is set to pilot his own teams CBR 600 Honda as he aims for supersport 600 race success.
Dean Harrison also looks set to be in action for Mar Train Racing, Dean endured an ultra tough TT 2015 experiencing multiple reliability issues, a standout moment though was lapping in the 130 mph bracket during Pokerstars senior TT.
Jamie Coward is enjoying a top class season of pure road racing, the rising road racing star showed great form at TT 2015 recording series of quality results which included 17th place finish in opening Monster Energy supersport race.
Jamie is set to be R6 Yamaha and CBR 1000 Honda Fireblade mounted for this weekend's action around the mount.
2014 super twins Manx Grand Prix winner James Neesom has the pace, speed and ability to push for top three finishes and race wins.
Whilst further quality to entry list for modern 650,600 and 1000 races is added by the likes of Keith Pringle, Mick Goodings, Rodger Wibberley, Callum Ward, James Tadman, Steve Moody, Christian Slater, Charles Rhys Hardisty.
Plus this weekend's meeting could see the return to pure road racing action for runner up overall at the spring cup Daley Mathison.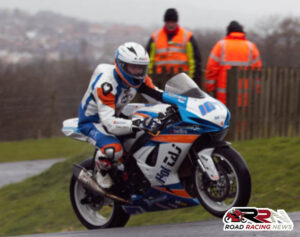 Daley is aiming to compete on his own teams GSX-R 600 and GSX-R 1000 Suzuki machinery.
Arguably standout newcomer to Oliver's Mount at the 2015 Barry Sheene Road Race Festival will be 2014 newcomers A Manx Grand Prix victor Billy Redmayne.
Billy has already shown this season his natural talent on the roads with top class finishes at Tandragee 100 and post TT races, his debut around the mount will be watched closely by many.
Top class classic race action is in prospect as well, entry list includes seven times Duke road race rankings champion Ryan Farquhar.
Ryan is set to compete on Roger Winfield backed Paton and Yamaha as he aims to add to his remarkable record around Oliver's Mount.
Lee Johnston dazzled at TT 2015 recording two third place finishes and lapping at 130.851 mph to become the 12th fastest rider in TT history.
For this weekend at Scarborough he's set to pilot a Heron Suzuki in classic formula 1 races as he aims for more results of the highest quality.
Overall the entry list for the 2015 Barry Sheene Festival Powered by Suzuki is a top quality one.
There's a great mix of TT winners, Manx Grand Prix winners, rising stars, Oliver's Mount specialists and seasoned pure road racers all set to do battle around one of the most iconic pure road racing circuits in the world, Oliver's Mount.