Notorious for running talented overseas competitors, Robbie Silvester's highly acclaimed VRS Racing outfit for 2019 roads action has another truly global, worldwide themed rider line up.
Remaining with the team for a third successive TT Races campaign, Arizona's Pete Murray alongside sampling again the four lap Bennetts Lightweight TT, is additionally aiming to compete across all solo classes at TT 2019, excluding the innovative SES TT Zero class.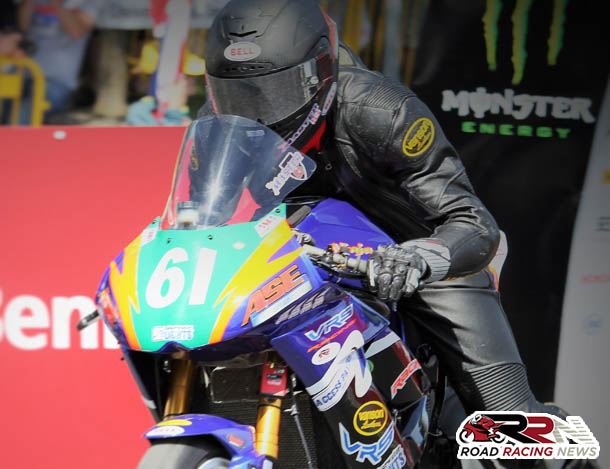 Joining improving Mountain Course exponent Murray as part of the teams TT 2019 venture, is South Africa's leading International Road Racer AJ Venter.
An event returnee last year, former British Supersport Championship competitor Venter has proven on more than one occasion his potential on the fabled Mountain Course, and will no doubt prove one to watch in this June's Monster Energy Supersport, Bennetts Lightweight encounters.
Photo by Nick Wheeler
Outside of TT 2019 the VRS team will also have a strong presence at the Manx Grand Prix, running in the Junior, Lightweight, Senior races, Colombian star Daniel Fernandez plus rising star and former Newcomers A race winner Brad Vicars.
Tadcaster's Vicars will also in 2019 sample the Southern 100, plus selected national roads events such as the Cookstown 100, which will see him tackle VRS Racing's brand new Superstock Honda steed.
Commenting on the teams ambitions for the season ahead, VRS Racing Team Owner Robbie Silvester stated:
"Hoping for Dan (Fernandez) and Brad (Vicars) to be on the podium at the Manx. AJ (Venter), would be nice to see him clinch top ten finishes in the Junior TT races, and be near the sharp end on the 650.
Would love to see Pete continue to grow as a TT rider, and for all of them to have good safe runs."
Words by Stevie Rial